Are you looking to enhance your WordPress website's functionality and performance? As a leading provider of WordPress development and customization services, LEZ Solutions recognizes the importance of utilizing the best tools and resources to optimize website performance. Therefore, we have curated a list of the top 10 WordPress plugins of 2023 to help take your website to the next level.
These plugins offer a variety of functionalities and features to improve your website's security, SEO, user experience, e-commerce capabilities, and more. Whether you're a blogger, business owner, or developer, LEZ Solutions recommends these plugins to elevate your website's performance and functionality.
10 Best WordPress Plugins of 2023
1. Yoast SEO
Yoast SEO is an exceptional plugin that can effectively enhance your website's visibility and ranking on search engine results pages (SERPs). This plugin provides a variety of features to optimize your website for search engines. It allows you to easily optimize your content for specific keywords, generate meta descriptions and titles, and analyze your content for readability.
Additionally, the plugin provides advanced functionalities such as social media integration, XML sitemap generation, and content insights. As a result, Yoast SEO is an essential plugin for any website looking to improve its search engine optimization efforts.
2. WPForms
WPForms is a WordPress plugin that can help you create custom forms for your website without the need for coding skills. The plugin has various pre-built templates for different forms, including contact, payment, and registration forms. It also offers advanced features such as conditional logic, multi-page forms, and spam protection to enhance the functionality of your forms.
The drag-and-drop form builder allows easy customization, and WPForms integrates with popular email marketing and payment platforms. This plugin is an excellent tool for businesses looking to simplify their lead generation and customer communication efforts.
3. Jetpack
Jetpack is a widely used all-in-one plugin for WordPress, with various features such as website security, backup, and performance optimization. It is an ideal option for users looking to simplify their WordPress experience by having all the necessary tools in one place. One of the most noteworthy features of Jetpack is its downtime monitoring system that provides real-time notifications in case your website goes offline.
Jetpack lets you monitor your website's traffic, track downtime, and safeguard your site against spam and malicious attacks. The plugin also offers several customization options, such as custom CSS, tailored sharing buttons, and related post suggestions, making it an excellent choice for users who want to personalize their websites.
In summary, Jetpack is a robust plugin that provides essential features for any WordPress site, making it a must-have for website owners looking to optimize their website's performance and security.
Akismet is a widely used WordPress plugin designed to protect websites from spam comments and malicious content. The plugin is built with advanced algorithms that analyze comments and identify and filter out spammy or suspicious links, making it easy for website owners to save time by not having to manually review and delete spam comments. This can significantly enhance the user experience on your site.
For personal blogs, Akismet is available for free, and it also offers paid plans for businesses and commercial sites. Installing Akismet is essential for any WordPress site that wants to keep its comments section clean and free from spam. The plugin's user-friendly interface and powerful features make it an indispensable tool for boosting your website's security.
5. WooCommerce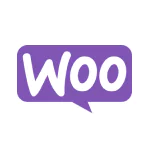 WooCommerce is a widely used WordPress plugin that empowers users to establish and handle online stores. This plugin provides an array of features, such as the ability to sell digital and physical goods, set up payment gateways, and manage orders and shipping. Additionally, it offers numerous extensions and add-ons to further enhance the store's functionalities.
The user-friendly interface and extensive customization options make WooCommerce an excellent choice for anyone looking to set up an online store on their WordPress website.
6. Elementor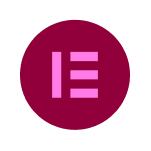 Elementor is a widely used page builder plugin for WordPress that enables users to create personalized website layouts without any coding skills. It features a responsive editing option, ensuring that designs are optimized for desktop, tablet, and mobile devices. The plugin offers an intuitive drag-and-drop interface that comes with over 90 widgets and 300 templates, enabling users to create professional-looking pages with ease.
Due to its extensive range of features and user-friendly design, Elementor has become a go-to option for WordPress users looking to enhance their website's aesthetics.
7. UpdraftPlus
UpdraftPlus is a top-rated WordPress backup and restoration plugin that provides users with a simple and intuitive backup process. It enables users to back up their website files and database to a range of external storage locations, including Google Drive, Dropbox, Amazon S3, and more. The plugin also allows users to schedule backups, restore their site from a previous backup, and migrate their website to a new host or domain.
With its advanced features and easy-to-use interface, UpdraftPlus is an essential tool for any WordPress website owner looking to secure their data and protect their online business. Lez Solutions highly recommends UpdraftPlus to their clients to ensure the safety and security of their website data.
8. MonsterInsights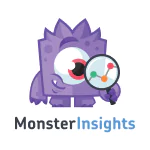 MonsterInsights is a popular WordPress plugin that simplifies Google Analytics for website owners. It provides an easy-to-use interface that helps website owners monitor website traffic and gain valuable insights into user behavior. With over 2 million active installations, MonsterInsights is one of the most widely used WordPress plugins. The plugin offers various features, including real-time analytics, custom dimensions, eCommerce performance tracking, and more.
MonsterInsights is an ideal plugin for website owners who want to enhance their website's performance by obtaining insights into user behavior. The plugin provides multiple reports that help website owners understand how their users engage with their websites. Moreover, the plugin offers a range of customization options, allowing website owners to monitor specific user behavior and create customized reports.
With its user-friendly interface, powerful features, and easy installation, MonsterInsights is the top choice for website owners who want to gain valuable insights into their website's performance.
9. Contact Form 7
Contact Form 7 is a versatile plugin that enables website owners to create and manage multiple contact forms with ease. It has garnered immense popularity with over 5 million active installations on WordPress. The plugin offers several powerful features, such as AJAX-powered submitting, CAPTCHA, and spam filtering, to ensure that users receive only genuine and relevant messages. With a wide range of customization options, including different fields and email templates, you can tailor your forms according to your specific needs.
Additionally, Contact Form 7 is compatible with multiple languages, making it an excellent choice for websites catering to a diverse audience. As an open-source and free plugin, it is an ideal solution for businesses on a budget. Contact Form 7 is a crucial tool for any website looking to establish a seamless user experience and effective communication with its visitors.
10. W3 Total Cache
W3 Total Cache is a widely used WordPress plugin that aims to accelerate website loading times and enhance overall website performance. It uses different caching techniques, such as page cache, browser cache, and database cache, to optimize website speed and reduce server load. Additionally, W3 Total Cache offers minification and compression functionalities to decrease the size of HTML, CSS, and JavaScript files, which can significantly improve website performance.
Furthermore, the plugin also supports Content Delivery Networks (CDNs), which can further enhance website performance. W3 Total Cache can also contribute to website security by incorporating HTTP Strict Transport Security (HSTS) and other security headers. With W3 Total Cache, website owners can effortlessly improve their website's performance and offer an optimal user experience for their audience.
Conclusion
WordPress plugins have become crucial to website development and management. They offer a wide range of features that can improve website functionality, security, SEO, and user experience. This article discussed the 10 best WordPress plugins in 2023, including Yoast SEO, WPForms, Jetpack, Akismet, WooCommerce, Elementor, UpdraftPlus, MonsterInsights, Contact Form 7, and W3 Total Cache. These plugins can enhance your website's performance and provide the necessary tools to optimize your website, increase your online visibility, and engage with your audience.
At LEZ Solutions, we understand the importance of a functional and optimized website. Our team of experts can seamlessly integrate these plugins into your website. We also offer services such as Premium WordPress Website, Custom WordPress Website, WordPress Website Migration, WordPress SEO Optimization, and more to help you achieve your online goals.
Contact us today to learn how we can help you take your website to the next level.