Services
UI / UX Design, Assets Design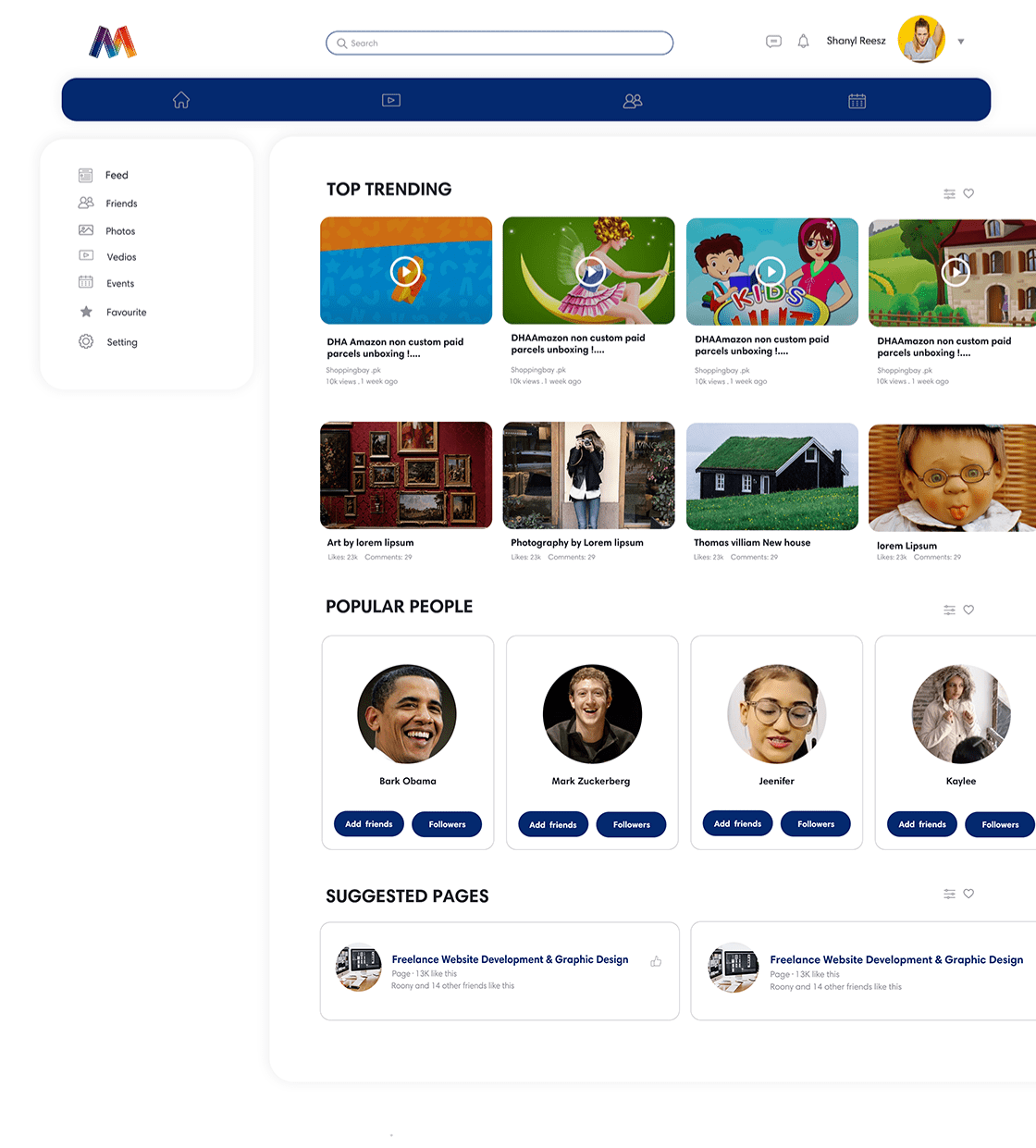 Social media platforms need to have an easy-to-use and intuitive UI design that allows users to navigate the site effectively.
The platform should be visually appealing and use colors, typography, and graphics that reflect the brand and attract users.
Bringing people closer everyday
We aimed to create a web design that was elegant, modern and memorable.
A future-focused individual recognized the need for a social media platform that prioritized privacy, user experience, and meaningful connections. By distinguishing itself from existing platforms, positioned itself as a more secure and intimate space for users to share their thoughts, interests, and experiences.
Our valuable client was looking for creative design company to build mobile-first UI/UX design screens from scratch for his social media platform.
Major points to cover:
We started our engagement by discussing the specifications of a couple of mood boards to create and identify strategies to stand out from their competitors.
They then got back to us with a schedule and a list of responsibilities they were going to undertake in this project and once that was approved, we started the design and development process.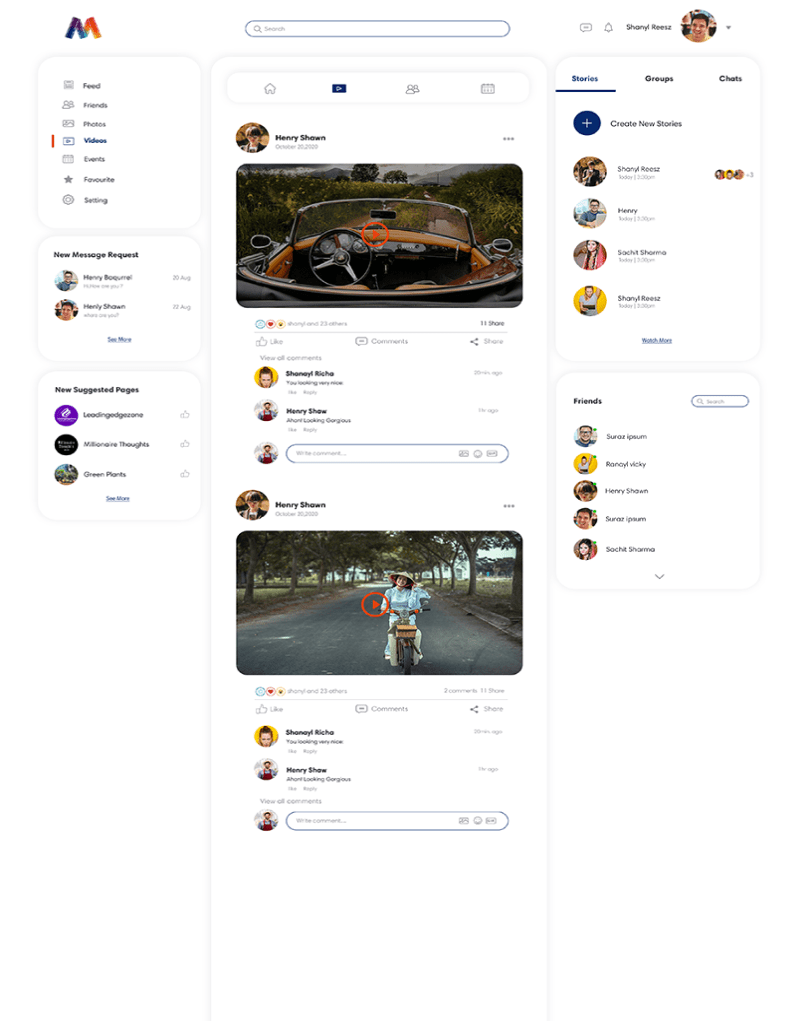 Understanding and implementing these strategies are crucial in building a successful social media platform. By leveraging case study, we learned valuable lessons to enhance our design approaches and create compelling experiences for users.
What we provided: