Build Station is an eCommerce platform owned by Marketing Home Group. Build Station was established with the aim of improving the customer experience by providing the best and latest solutions and technologies in construction, architecture and home finishing to the market.
Their believe in quality and practicality in products is one of the most important investments that ensure the quality of life for the individuals and increase there well-being, while recognizing the environmental challenges we face in today's world.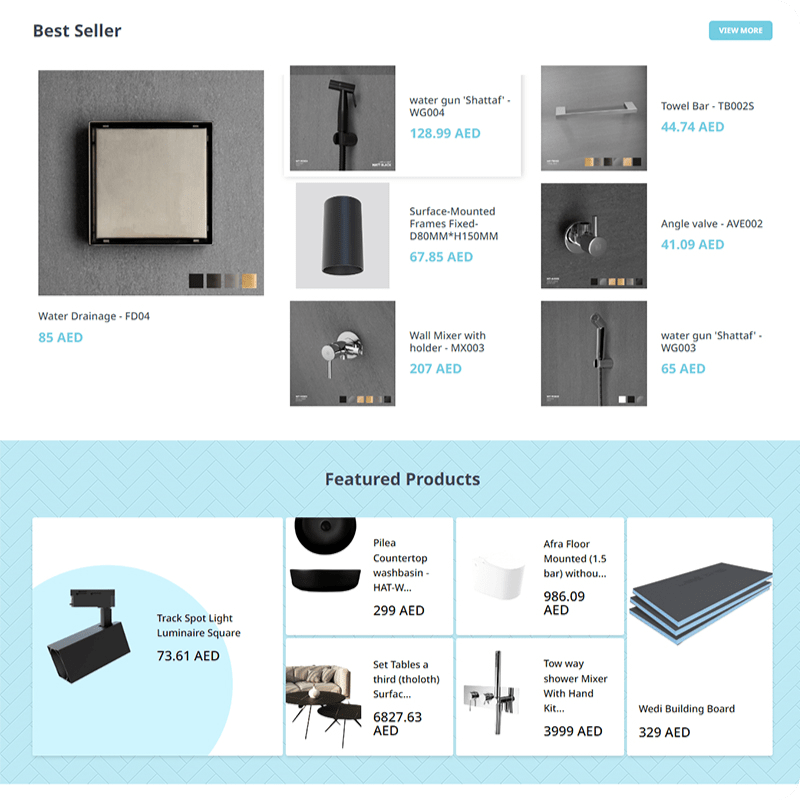 The most trusted construction, architecture and home finishing provider with outdated website design which is not up to industry standards.
As a result, potential clients perceives the company as unprofessional or not technologically advanced enough to meet their needs.
The website design was confusing and its ecommerce flow was unclear, which may cause potential clients to leave the site before making a purchase.
Old website has too much information, low-resolution graphics, and lengthy text. Making it difficult to focus on what is important.
Including:
LEZ Solutions successfully delivered all their tasks with latest trends and cutting-edge technologies. Improving their overall look & feel plus grabbing potential customer's attention.
Focused improvements:
Overall, a website redesign that focuses on motion filled user experience, consistent branding, and showcasing products that can help the company attract and retain more customers.